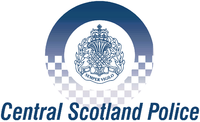 Drivers should be aware that roads in Central Scotland may be affected by ice as temperatures begin to fall into late afternoon.
Chief Inspector Donald McMillan, head of Roads Policing in the Forth Valley, said: "As the sun goes down, the temperatures are likely to fall further and ice is more likely to form on road surfaces.
"Black ice in particular is more likely in areas where snow is lying at the side of carriageways and where there has been some melting. That meltwater is likely to freeze over as we see more sub-zero temperatures as forecast.
"I would ask motorists to continue to plan ahead, be aware of the weather forecasts, be prepared in terms of your own welfare and your vehicle and drive with care.
"The major routes across the Forth Valley remain open and traffic is flowing as normal."
Useful websites