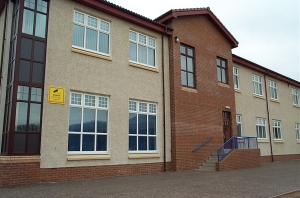 Address
Cross Head Road
Killearn
G63 9RN
(Nursery Class Attached)
Contact details
School: +44 (0)1360 550430
Nursery: +44 (0)1360 550410
E-mail: killearnps@stirling.gov.uk
Website: www.killearn.stirling.sch.uk
Headteacher: Pamela Craigie
History
Killearn Primary School is set in a quiet and picturesque location near the centre of the village.
Killearn's pupils come from the village and the surrounding rural area. They provide for all stages from Nursery to Primary 7, an age range of 3 to 12 years. The school is co-educational and non-denominational. Their Nursery class offers places to 3 and 4 year olds on a part-time basis, 20 in the morning and 20 in the afternoon.
The school has undergone a major refurbishment and extension. This provides them with 9 modern, up-to-date classrooms, flexible learning area, library area, gym hall, nursery and administration wing.
Useful information
Killearn Primary School catchment area
Courtesy of Stirling Council