The Pots of Gartness is a series of rocky pools on the Endrick Water to the west of Killearn, near to Gartness. It's a great place to watch salmon on their way up river to spawn.
Believe the best time to go is during October and November.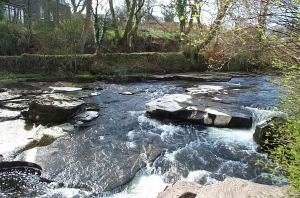 Location map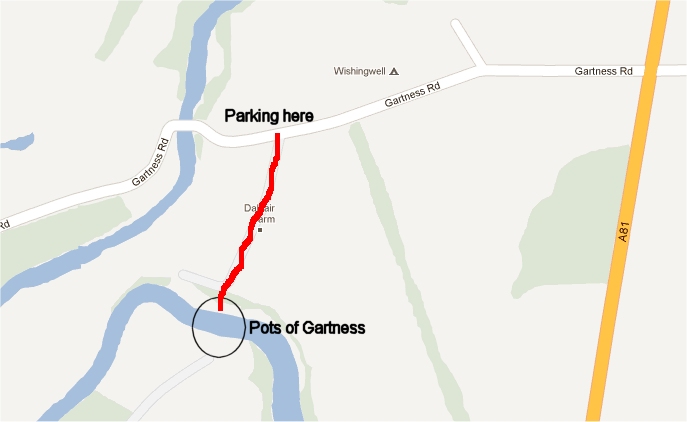 When parking, please make sure you don't block the road or any gates.