Loch Lomond: A Year in the Wild : 17-11-2015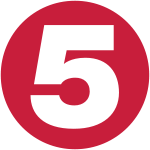 Just to remind everyone that "Loch Lomond: A Year in the Wild" is on Channel 5 tonight at 8:00pm.
It's a documentary series featuring the wildlife of Loch Lomond and Trossachs National Park in Scotland, filmed across one year. It is now June, and the park is bathed in 17 hours of daylight. With the warm temperatures come rich pickings, but for the newborn the summer months are crucial as they learn to fight, find food and avoid predators. Will an orphaned hen harrier chick, young red squirrels, Eurasian beaver kits and two rare osprey chicks make it through to the autumn?