Digital re-tune reminder (25th May 2011)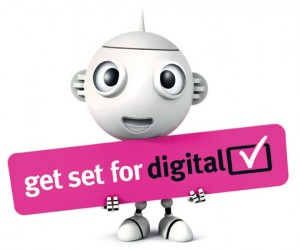 Stage 2 of the digital switchover happens on 25th May 2011, if you use the Darvel transmitter.
All the remaining analogue channels will switch to digital and the remaining digital channels will become available. This means that:
If you haven't switched to digital, you will lose your TV service.
The time of day you switch will depend on which relay transmitter you are watching.
If you have Freeview, BT Vision or Top Up TV you'll need to re-tune your equipment again.
More information can be found at www.digitaluk.co.uk/when_do_i_switch/stv_central/darvel.